WARNING: The following post has images that may be disturbing to some readers.   
Having a good set of period underwear is the key to sleeping tight at night during your menstruation. What exactly is period underwear? It looks and feels just like normal underwear, underwear that is specially designed for periods. It has like menstrual liquid-proof layer to prevent leaks should a tampon fail to offer. In short, built-in protection. Leak-Proof Period Underwear is made from 100% cotton pure cotton material. Proven as the most Effective prevention of menstrual heavy leakage. It has bamboo fibers to absorb quickly. It is Reusable. These period panties are for every woman.   
Have a look at the image below, it's an uncomfortable situation for all of us women, isn't it? Period underwear solves all of our Biggest Period Problems. 
Note:  
During the menstruation period, this is a great companion to cloth sanitary pads. Panties need to use together with cloth sanitary napkins, this can't replace the cloth sanitary napkin.     
Features:   
Wide, Long, High-quality 3-layer leak-proof barrier Effective Prevention of Menstrual Leakage.

 
Stretchable. Elastic Waist-Super Soft and Comfortable.

 
Breathable. Anti-bacterial. Odorless 

 
The bacteriostatic crotch is Not Itchy to Wear.

 
Dye Cloth-Not Fading and No Shrinking from Repeated Washing. 

 
Smooth Cutting for Precise Shaping.

 
Skin-Friendly and Environment-Friendly.

 
Quick Absorption. Not Sticky. Dry.

 
Lightweight. Do not Loosen.

 

Seamless. Tagless.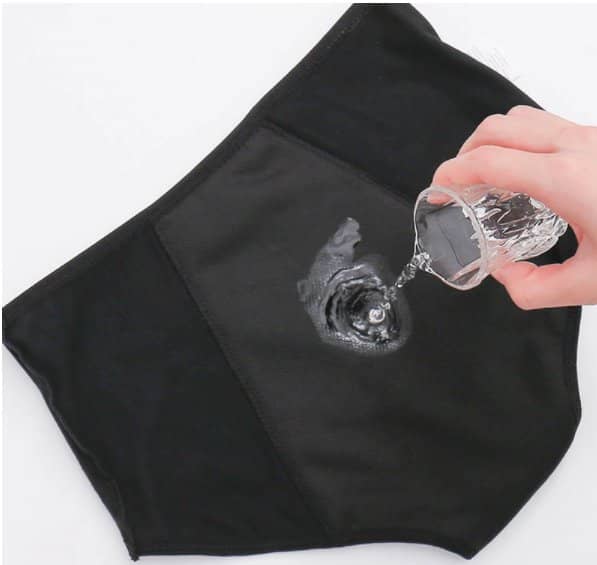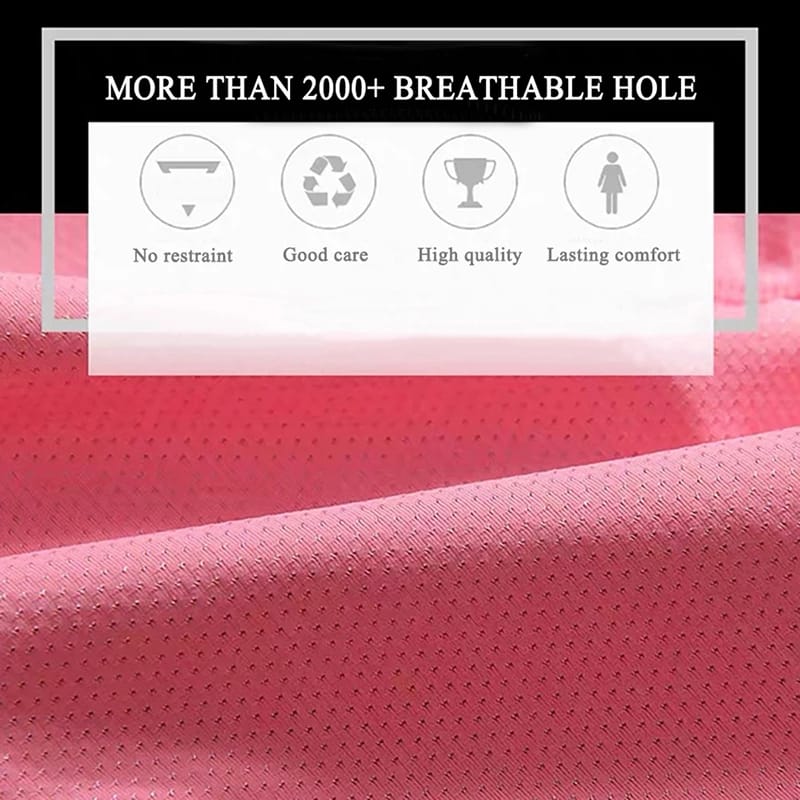 SIZES  
 Like normal underwear, they also come in a wide range of sizes, from S to 3XL.   
How to choose Period Underwear Colors?  
In general, when you're on period, it makes sense to wear a set of undies that are in dark colors, so they won't show blood stains. 
How to Wash/Clean the Period Underwear?  
Personally, I prefer hand washing instead of washing machines. And a big NO to machine drying. The cloth will last even longer.  
Soak the underwear in cold water. Pre-wash.   

 
Use soap and wash them like you would wash your other clothing. 

 
Never use hot water (always use cold water). Hot water will fix the blood stains on the cloth.   

 
Air drying is recommended.  

 
*You might want to share with me your experience of using Reusable Sanitary Pads. Some advice, and recommendations. Comment down below.