Questions, Comments? You tell Me. I listen.
Email: chelcaboodle@gmail.com
Monday to Friday – 9:00 am to 5:00 pm
Worldwide Shipping
I offer Free Shipping Worldwide for minimum order amount 49.99€.
Best Quality
Your satisfaction is my business goal! I only provide you with the best quality products.
Unbeatable Price
Low Price. I also give a wholesale discount for bulk purchase. Contact me: chelcaboodle@gmail.com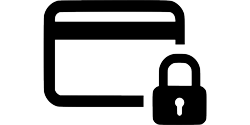 Secure Payments
A secure payment web page where credit card numbers being entered is secured via Secure Sockets Layer (SSL) 256-bit encryption thus protecting the sensitive details.